It can sound like joke if you know that Munich is located inland far far from any sea or ocean.
But that's no joke. You can surf in the heart of Munich only 10 minutes walk from Marienplatz.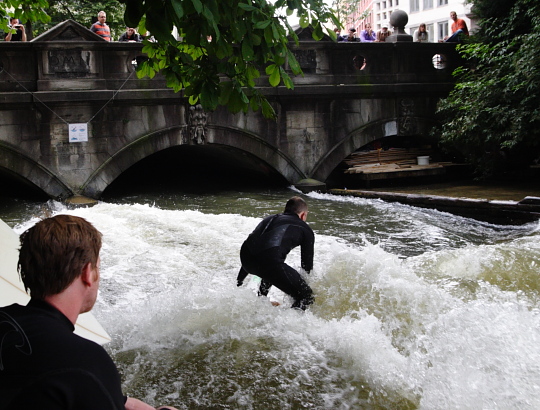 First time I saw this 10 years ago. At the time I have no idea about surfing at all. After I lived in Australia for couple years I wanted to see this place again.
You don't to paddle out to the sea, you don't need to wait for a wave, you don't need to paddle again to catch that wave. Surfers know what I am talking about. May it is part of all surfing fun, but here you just put your board on the surface and jump on it. That's it.  It looks so easy here.