Guest post by Lenka
Did you know that beautiful country of Spain is divided into 17 autonomous communities and 2 autonomous cities? If not, you'll definitely agree that this is a lot of land to explore! Which region of Spain is the most spectacular and what parts of Spain should be on your travel bucket list?
Just before we start a little war in here, let's agree that every region of Spain is beautiful in its own particular way. Each part of 'España' has its special landscapes, customs, gastronomy and sometimes even a different language.
Spain is a diverse country, there is no doubt about it! And so, we have selected the following regions of Spain as the most beautiful mostly because of our personal relationships to these places.
If you don't agree with our selection of the most beautiful regions in Spain below, just give us a comment with Spanish places which have captured your heart and tell us why! We'll be happy to have them all here.
Balearic Islands – Caribbean of Europe
Mallorca, Ibiza, Menorca and Formentera are some of the most popular destinations for travellers of all kinds. Which is hardly a surprise! Each of the islands offer you a slightly different experience, but all of them have at least these two strong traits in common –  one of the most beautiful beaches of the Mediterranean sea and gorgeous nature.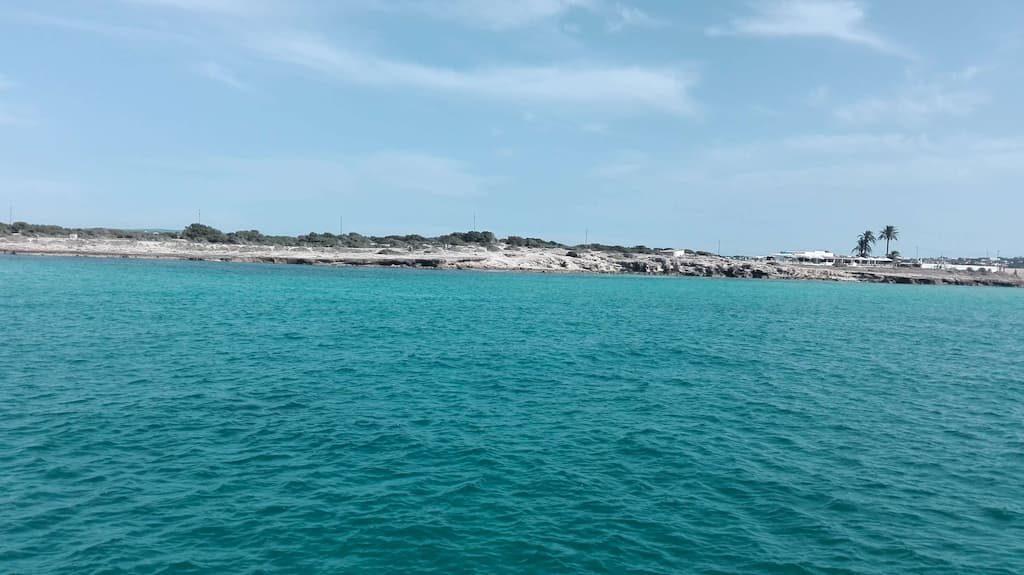 Water is the main topic we are going to talk about here! From crystal clear waters in Mallorca, through the turquoise waves of Caribbean look-alike Formentera to the dark deep blue waters on the way to Ibiza, the Balearic Islands won't disappoint any water lover!
As a European you can enjoy exotic-feeling vacations within just a few hours! What we truly recommend is exploring the island via a boat trip. If you decide to help the environment and choose a sailing boat instead of a yacht (it's also a much nicer experience), a 7 to 10-day boat trip should be enough to explore all of these enchanting Spanish islands.
Andalusia – The Home of Flamenco
Flamenco is mistakenly connected with Spain as a whole and not many people know that it's the Andalusian region which brought this passionate way of dancing and singing to the world.
Andalusia is one of the most beautiful regions of Spain, and not just because of its unique culture. This very southern part of Iberian Peninsula can also be proud of its diverse and spectacular countryside and nature.
There are in total 2 National Parks and 22 Natural Parks which are an important part of the ecosystem, climate and geology of Andalusia. This flamenco region is also well-known for stunning sandy beaches across all four coasts – the Costa del Sol, Costa del Luz, Costa Tropical and Costa Almeria.
That's not all folks! Another thing to blow your mind (or rather your tongue) is the typical Andalusian cuisine based on tapas dishes, cold soups, seafood and lots of fried stuff! And if you need further reasons to come to Andalusia, the Arabic heritage around Granada or snowy peaks of Sierra Nevada may persuade you.
Basque country – Alien Language & Michelin Restaurants
There are rumours that the Basque language is the most unique language not only in Spain, but also in the whole world! According to linguists Basque is 'unrelated to any other language of Europe and isolated from any other current living language'. Its originality allowed people to spread the legend that it comes directly from the universe – and it's not only the way people speak, you may have also heard about the Rh-negative Blood Type Theory. Let' keep it short: Basque people seem to be very special!
That's not what we wanted to talk about though! It's not a myth that Basque country looks like a paradise from the Lord of the Rings trilogy. The place is all about never-ending greenery, magical forests and hills, the wild waters of the Biscay Bay… Those who prefer city escapes will also appreciate the splendid gastronomy, vibrant culture and rich art life of cities like Bilbao and San Sebastian.
Catalonia – The Cradle of Art Geniuses
Antoni Gaudí, Pau Casals, Salvador Dalí, Joan Miró, Pablo Picasso… All of these artists spent the best years of their lives in Catalonia and proudly called it home (even though not all of them were born there). Catalonia is the cradle of avantgarde art in Spain and one of the most important regions in the whole country.
Catalunya – as this region is called in Spanish, is not just about big artsy cities like Barcelona. Even though is vibrant and definitely worth visiting, there is much more to discover in this north-eastern part of Spain.
One of the most beautiful spiritual destinations of Catalonia is definitely Montserrat, located just an hour from Barcelona. Easily reachable by train and cable car it's a chance for people to take in some breath-taking panorama scenery, hike around the mountain and as well, if not most importantly, to think about your recent sins (oh yeah!)
For those who are attracted by water rather than hills and peaks, there is the Costa Brava – a long coast packed with astonishing beaches, bays and lagoons calling you to jump into their waves. In nearby fishing villages you can taste some seafood delicacies and in nearby vineyards you can get drunk from love to wine. Doesn't it sound like a beautiful place to stay?
Asturias – Cows in Meadows, Pilgrims on Trails
Emerald green valleys, monumental mountains with snowy peaks, cute forest houses and cows happily feeding on fresh pastures. Nope, we are not talking about Bavaria, nor about Switzerland. This kind of fairy-tale scenery is ready to be seen in the northern region of Spain called Asturias.
Things you shouldn't miss on your experience-packed Asturian trip is the capital Oviedo, so charming that it captured the imagination of even the famous director Woody Allen. You have to try its unique cider, eat tasty Asturian cheese, and most of all get closer to the green Spain you can't see in many corners of the country.
Asturias is one of the most beautiful regions of Spain, thanks to its spectacular nature. Take a hike to the famous Picos de Europa and try to close your mouth while absorbing the wonderful natural surroundings. If you are looking for something more spiritual, get on the famous Camino del Rey, the very first pilgrim trail starts in Asturias!
Beach girls and boys won't leave Asturias with tears, as the Costa Verde is on fire with its sandy beaches and impressive cliffs. The only thing to watch out for is plenty of rain… and cows (almost) everywhere.
There are More Beautiful Regions of Spain
We know that it's hard to choose just 5 most beautiful regions of Spain when each of them is splendid in its own way. As we are no 'region racists' or don't try to do any kind of 'region propaganda' we have to mention the rest of the purely stunning places in Spain you have to see!
Galicia is famous for its gorgeous scenery and spiritual town of Santiago de Compostela. It's also unofficially known as 'The Scotland of Spain.'
Canary Islands, located in the Atlantic Ocean next to the African continent, are definitely the most exotic parts of Spain you can visit. Don't skip on surfing and watch out for those volcanos!
Extremadura is wild and nearly untouched. One of the best places for nature lovers.
La Rioja is the kingdom of lovely Spanish wines and Aragon attaches itself to you with its mountainous terrain and rich history.
Cantabria belongs to the 'Green Spain' and its beauty lies in delightful countryside and nature, while Castile and León has one of the most amazing architecture and historical monuments.
Castilla-La Mancha is a desert-like region with deep medieval history, also famous for the famous novel 'Don Quixote' as well as tasty wine.
Community of Madrid being the heart of Spain is a must-visit place for art, history and culture lovers.
Navarre is a picturesque land filled with stunning scenery of Pyrenees and Ebro river valley.
Murcia has almost everything that an excited traveller may need: nature, hiking, beaches, plenty of historical cathedrals and churches, charming towns and villages.
And the last beautiful region of Spain, proud of its coastlines and natural gems – Valencia is the home of one of the most typical Spanish delicatessen of all times – paella.
Spain is home to so many beautiful sights and sounds that an article like this can barely scrape the surface. Next time you pay a visit to this wonderful country, make sure to try and take in some of those regions you may not have explored before, as Spain is so much more than sun, sand and sangria!
About The Author: Lenka is a Slovak blogger currently based in Spain. The idea of her page wesolotravel.com is quite simple: 'Sometimes we travel solo, sometimes we travel together. It doesn't matter if you explore the world alone or with your friends, what really matters are the memories and experiences you gain!'